The aim of our work is the proposal of a computerized system called HBIM, acronym of Heritage Building Information Modeling, designed as a tool to support the preservation of the existing heritage, from the single building to the entire urban area.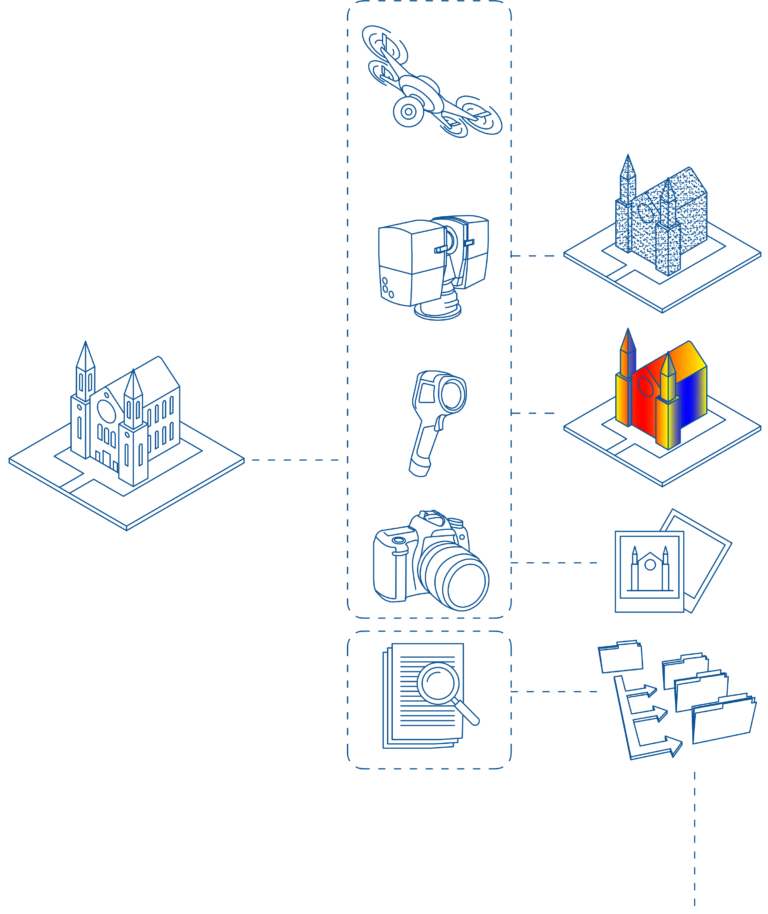 STEP 1: Knowledge and data acquisition
The proposed system is based on general and detailed information deduced from a direct and instrumental survey.
The information is obtained through advanced equipment capable of extracting clouds of georeferenced points, high-resolution images and thermography.
At the same time, a documental research is carried out aimed at creating an organized digital archive.
In this first phase it is therefore possible to examine different aspects identifying possible structural criticalities and environmental degradation.
STEP 2: Creating the database
The data obtained are inserted into an information system, called HBIM, which allows the creation of a structured database capable of managing multiple heterogeneous information. This archive, thanks to the open format IFC (Industry Foundation Classes), is designed as Open BIM, with the purpose of being interrogated and interoperable at all levels and in all computer tool that can handle unstructured information.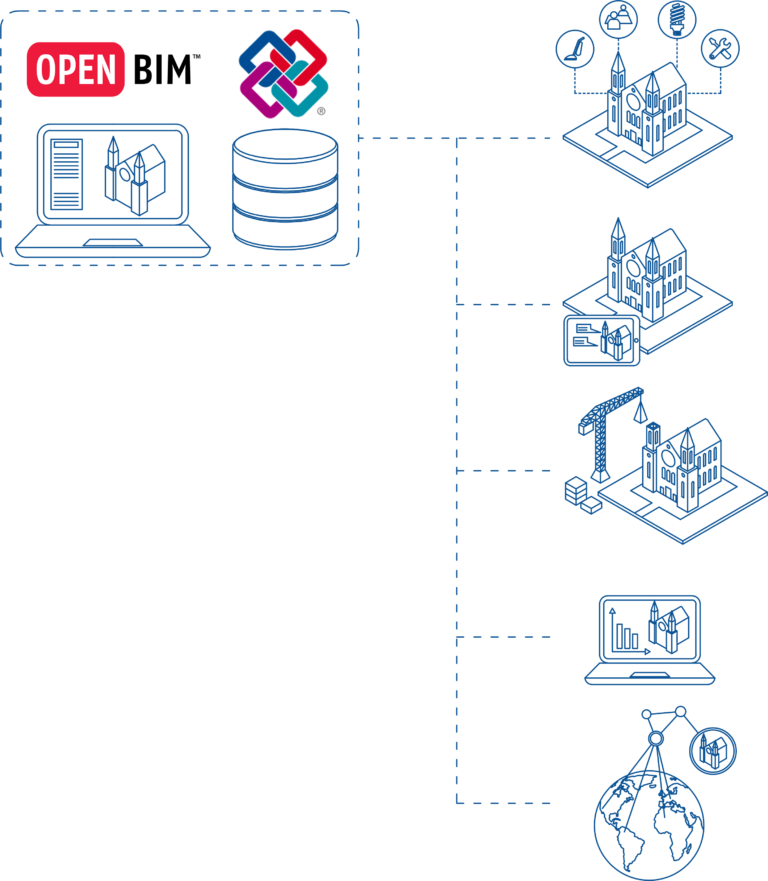 STEP 3: Management and optimization of outputs
Thanks to the use of IFC data models, the database is optimized to be put at the service of numerous uses.
To learn more about the various applications, click here.