The company Digital 4 Heritage S.r.l.s. was created with the intention of providing a service to companies, design firms, private and public institutions who want to make the most of the benefits from the digitalization of existing assets.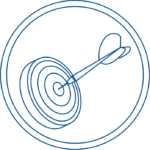 Our Mission is to spread, through an operational service, a smart solution that supports the management of the existing assets throughout its life cycle.
This happens through the use of tools capable of capturing the analog model of reality (ie the heritage of the built in its widest sense) and harnessing it in a digital system of structured information that can be consulted in real time.
This allows to create and manage a flow of data, according to customer needs, with explicit, agreed and always updated methods to manage and enhance the private and public assets.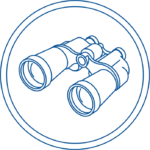 Our Vision is emerging in the market as a reality that, inserted in a strategic network, supports organizations that interface with the management activities that affect the tangible and intangible assets.
The existing heritage must be considered as the sum of phenomena arising from architectural, cultural, socio-economic, environmental aspects, etc. The information obtained is therefore a highly heterogeneous set of data.
The latest technology is now able to define graphic models that also contain intangible information. In recent years the introduction of BIM, acronym of Building Information Modeling, allows to associate multidimensional visualization with structured databases, facilitating the exchange of information related to one or more buildings throughout their life cycle, facilitating the design and management of building organizations and encouraging communication between designers, executors and interested parties.
To find out about our operational process, click here.